A Message from The President
---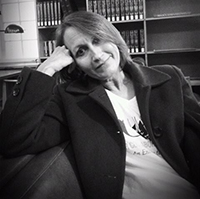 Buck London prides itself in being a premiere audio and video production company. I started this company in 2003 to provide professional video productions to the mid-atlantic region, bringing the best in creativity and video production expertise at an affordable price. Since 2003, Buck London has added audio production and entertainment services, providing complete multi-media production capability.
Buck London's video production services has supported a variety of clients - from large corporations, small business, and musicians to customers interested in capturing those special moments at Weddings, Sweet 16 Parties, Bar and Bat Mitzvahs, and other important events.
From concept and design, shooting, through editing and post production, Buck London delivers superior, high quality video and audio content for each and every client.
Buck London's Video and Audio Recording Studio provides high quality recording capability in a comfortable environment. Our video production studio has been used by entertainers, politicians, musicians, and businesses in the making of commercials, web-based video content, and music videos.
Buck London's Entertainment Services provide sound reinforcement, wireless and equipment rentals, multi-media services, and complete technical support.
No project is too small or large! Give us a call to discuss your next project or event.
Christine Piper, President