Facilities

---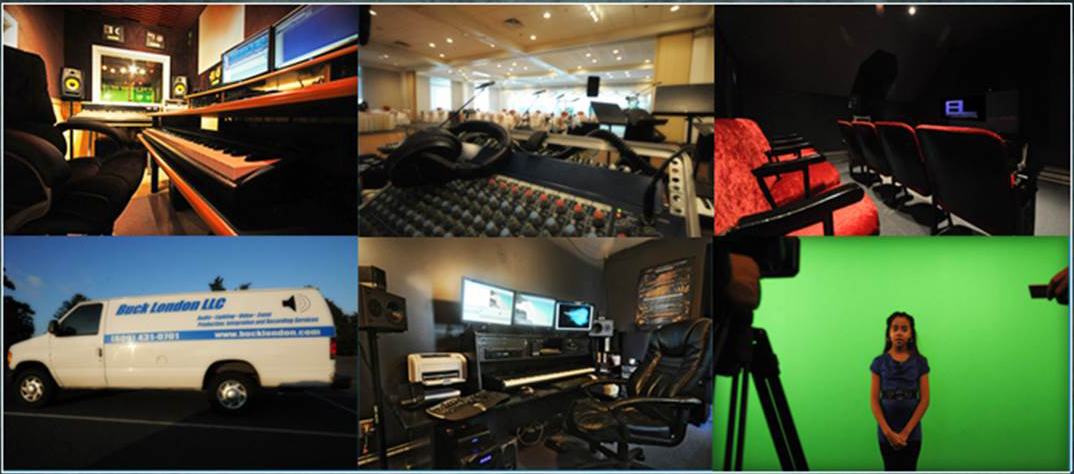 Buck London's facilities, located in a small shore community in New Jersey, encompass its recording studio and its mobile sound reinforcement and recording trucks and trailers. Buck London has the facilities and resources to meet just about any audio or video production need.
Our fully equipped state-of-the-art recording studio consists of a spacious live room, which can accommodate full bands and even large ensembles. The live room is acoustically treated to provide the perfect blend of ambience and sound absorption. We also have a comfortable, completely sound-proofed vocal/isolation booth and a state-of-the-art control room.
Buck London's mobile sound reinforcement systems provide a complete live sound capability, giving you the best sound possible for your next concert, wedding, conference, or planned event. Buck London brings the latest in digital mixing capability, wireless microphones and in-ear monitors, and high-fidelity / high-power speaker systems.
Buck London also has a video studio with back-drops, lighting, and a green screen that enables efficient video production capability for your next music video, commercial, training video, or any other video production that you might be considering. We also offer a comfortable review room for clients who wish to view their projects in a theatre environment.